Mortgage Blog
Getting You The Mortgage Loan You Deserve!
What to Know Before Refinancing a Mortgage | OnPoint Home Lending
February 2, 2023 | Posted by: Onpoint Home Lending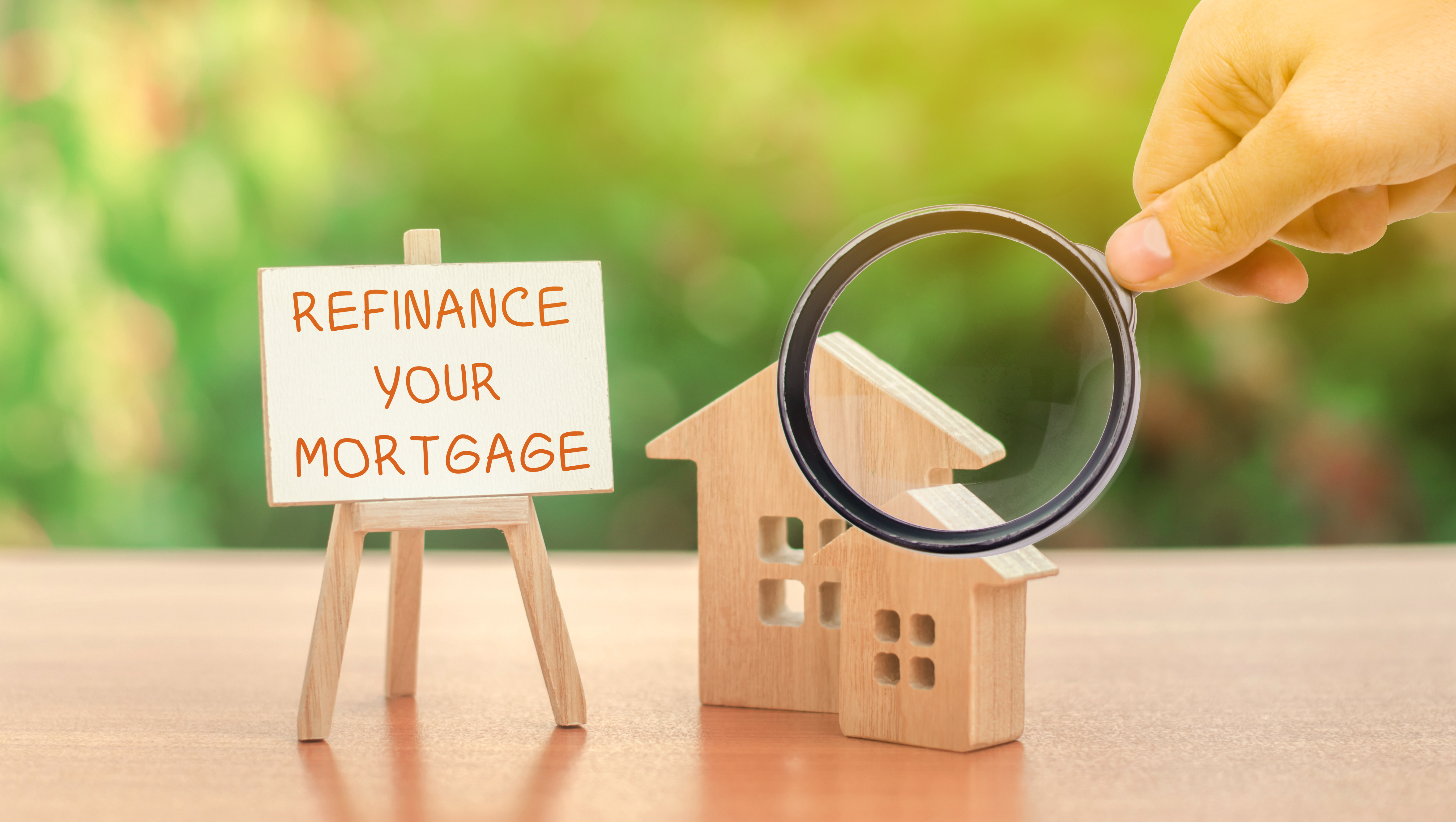 For most people, their home is usually their most significant and valued asset. As such, it makes sense that you would want to do everything you can to protect your investment and save money.
One way to do this is by refinancing your mortgage. Mortgage refinancing can save you money in some ways, but it's not always the best option for everyone or every situation. A hasty and uninformed decision to refinance can cost you more money in the long run.
Before you refinance your mortgage, you must understand all the potential benefits and risks involved. With that in mind, here is some must-know information about refinancing a mortgage.
What Does it Mean to Refinance Your Mortgage?
When you refinance a mortgage, you take out a new loan to pay off your existing mortgage. This new mortgage loan can be from the same lender as your original loan or a new lender altogether.
Your mortgage lender will pay off your existing mortgage with the new loan so that you'll end up with one mortgage loan and one monthly payment.
The main reason why people refinance their mortgages is to save financially. When you refinance, you may get a lower interest rate and reduced monthly payments, which can save you money over the term of your loan.
You may also get a new loan that offers different loan terms, such as a shorter loan term. A shorter loan term means you'll have the mortgage paid off sooner, which can save you money in interest payments over the life of the loan.
Conversely, you could extend your loan and get a longer loan term, which could lower your monthly mortgage payment.
Changing the loan type of your current loan is another reason to refinance. For example, you can switch from an adjustable-rate mortgage (ARM) to a fixed-rate mortgage, which can stabilize your monthly payment if interest rates rise.
Refinancing allows you to take cash out of your home equity if needed. When you do a cash-out refinance, you recapitalize your current mortgage for more than what you currently owe and take the remaining out-of-pocket. You can utilize this for home improvements or to pay off other expenses, such as high-rate credit cards and signature loans.
Before You Refinance Your Mortgage, it is Important to Gather the Right Information
Doing your homework before you delve into the refinancing process is crucial. You should compare offers to ensure you get the best information for what you are trying to accomplish in the process.
Understand How Much Equity is in Your Home
You can compute your home equity by subtracting your home's value and the amount you still owe on your mortgage loan.
The amount of equity you have in your home is vital because it will affect how much cash you can get out of your home if you do a cash-out refinance. It will also affect your new loan's interest rate and monthly payment.
Check Your Credit Score
Mortgage lenders use your credit report to determine your creditworthiness based on your credit and payment history.
Your credit report allows lenders to evaluate your capacity to repay a loan. The higher your credit score, the more favorable terms you'll be able to get on a refinance loan.
Depending on your credit score, lenders may view you as a high-risk borrower and offer you less favorable terms, or they may not offer you a loan. Generally, you'll need a credit score of 620 or higher to qualify for a mortgage refinance loan.
Figure Out the Cost to Refinance and if There Are Ways to Reduce the Cost
The cost is one of the most important things to consider when refinancing your mortgage loan. There are a few costs associated with re-financings, such as appraisal, application, origination, and closing costs.
OnPoint Home Lending allows you to roll the closing costs into your loan so that you don't have to pay them upfront.
Before deciding to refinance, you should also compare different loans' monthly payments and interest rates. It's also essential to compare the total refinancing costs with the monthly savings you'll get from your refinance deal.
How Much Income Do You Have Compared to the Debt You Owe?
Income verification is one of the most critical steps in the loan process. Lenders want to ensure that you have a steady income to cover your monthly mortgage payments. They'll look at your employment history, pay stubs, and tax returns to verify your income.
Figure Out the Interest Rate You Are Willing to Pay
The interest rate is one of the essential factors to consider when refinancing your mortgage. A reduced interest rate means you'll have lower monthly fees and pay less interest over the life of the loan.
Additionally, a higher mortgage interest rate on a refinance may still be a better option compared to high interest rate credit cards.
Understanding how a long-term approach to consolidating debt is one of the various things that OnPoint Home Lending specializes in.
Consider Switching Lenders
Getting a refinance loan from a retail "big box" bank or staying with your current mortgage lender may not be the best idea. Mortgage lenders like OnPoint Home Lending often offer better deals to customers because they specialize in home lending and customer service.
It's also a good idea to shop around even if you're happy with your current lender. You could find a better deal from a different mortgage company, like OnPoint Home Lending.
Comparing various lenders can help you get the best deal on your mortgage to refinance a loan. Before deciding, consider rates, fees, terms, and conditions.
How Can OnPoint Home Lending Help You?
While refinancing is less complicated than the whole home-buying process, it can still be a daunting experience. With due diligence and the correct loan officer, however, it doesn't have to be.
OnPoint Home Lending is here to help you through every step of the loan process, from finding the best loan for your needs to getting you the best interest possible.
With over twenty years of experience, we have served thousands of happy customers in Northern Kentucky, Cincinnati, and Ohio. We offer a wide range of mortgage and home loan products, including a conventional loan and a VA loan. Our team of experts can help you find the right loan for your situation and guide you through the entire process.
Learn More About How to Refinance a Mortgage With OnPoint Home Lending!
If you're interested in refinancing your mortgage, OnPoint Home Lending can help. We have a wide variety of loan programs to choose from, competitive rates and terms, and our experienced loan officers will work with you to find the one that's right for you.
Our team of experts would be happy to answer any mortgage inquiries you have and help you find the best loan for your needs. Contact us today to learn more about how we can help you with your refinancing needs!