Mortgages for the Self Employed
Getting You The Mortgage Loan You Deserve!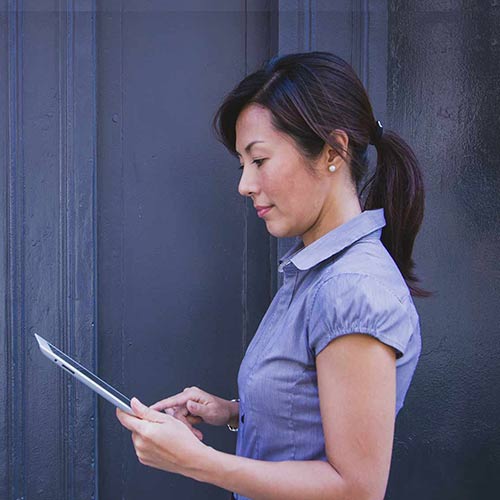 When you are self-employed, you can enjoy certain perks an employee cannot even dream about. The freedom to plot your own destiny, greater control over your work-life balance, tax write-offs, and higher 401(k) limits are some of the more obvious perks.
Taking this into account, one thing is missing from that list – easy mortgage financing. Contrary to popular perception, self-employed borrowers can apply for all the loans available to W-2 employees. And the lending standards are also the same.
Yet many self-employed borrowers find it much more difficult to qualify for the mortgages they think they deserve. This is an undeniable fact. But before we explain how the mortgage process works for self-employed applicants, here is some good news:
Mortgages for the Self-Employed at Competitive Rates
We work with lenders that offer excellent mortgage options for self-employed Americans. These lenders understand that self-employed individuals have tax write-offs creating significant reductions in their declared income. With these mortgage lenders, you will not be required to prove your income, and a reasonable estimate of your annual income will be acceptable.
we are here to help you beat the banks ... Give us a call today.


Is Getting a Mortgage Harder When You are Self-Employed?
Lenders are only worried about one thing, whether you are a salaried employee or a self-employed professional/small business owner – your ability to make on-time mortgage payments. With a W-2 worker, the lenders can verify their income history and future stability simply by checking with the employer. &Nbsp;
But with a self-employed borrower, the situation is markedly different. The document burden will be much higher for a freelancer or independent contractor when compared to a salaried employee.
You must provide full information regarding your past and current active income situation. The amount of paperwork will be higher for reasons we will explain in the next section. But if your documents are in order and you have a decent credit score, you can easily get approval for your mortgage application.
Key Rules for Self-Employed Mortgages
An applicant or borrower is considered "self-employed" by the lender if they qualify under one of the following criteria:
They are independent contractors/service providers, NOT W-2 employees. They have at least a 25% ownership interest in a single business.
Further, most lenders also look for at least two years of steady income/gainful employment before they will even consider you for a home loan or any other loan product. But there may be some exceptions to this rule.
A lender may accept an application with one-year self-employment under the following conditions:
You have a past employment track record of 2+ years in a similar work, where your older W-2 income is less than or equal to your documented income in a self-employed role.

You have a one-year W-2 employment record in similar work but with one additional year of formal education or vocational training (accepted only in rare instances)
Under no circumstances will any mortgage lender even entertain a loan application from self-employed mortgage borrowers with less than one year of work history.
What Documents Do You Have to Provide the Lenders?
While considering self-employed mortgage applicants, lenders look for documentary evidence of the following things: a regular and stable income, your location, type of self-employment, the financial strength of your business, and your ability to generate adequate income in the future for repayment.

To prove these things, you will be asked to provide the following documents:
Proof of Self Employment: emails/letters from current clients, licensed accountants (CPA), any state/business licenses, insurance evidence, any proof of membership to professional organizations, and any trade name/DBA.

Proof of Income: personal tax returns, profit and loss statements (Schedule C, K-1, and so forth), business bank statements, any additional sources of business income, and declaration of assets.
Factors That Can Improve Your Chances of Getting Approved
Your ability to get a mortgage will increase significantly if you have these desirable factors that all mortgage lenders look for:
Good Credit Score
Your credit history will be pivotal in deciding if you get approved. A combination of high credit scores and low credit utilization will tell a lender that you are at lower risk of future defaults. Lenders may not approve your application if you have a history of mortgage payment defaults or other negatives in the credit report.
Stable Income
Ideally, a lender wants to see an upward curve on your self-employed income. However, the rules have been relaxed with the ongoing pandemic and recession. Minor downturns and income swings are accepted. But if they see a consistent decline in income year-on-year, it might be construed as a sign of limited future stability.
Low Debt-to-Income Ratio
Lenders will give preference to applicants with a lower debt-to-income ratio. You should spend less than 43% of your monthly income on current debt payments. If this figure is higher, consider paying off some debts before applying for a self-employed mortgage.
Cash Reserves
Lenders always look for additional factors that can improve your ability to pay off the debt in the future. Having a large cash reserve in your bank account is a big plus – it tells the lender that even if your self-employed income declines in the future, it will have a lower impact on your repayment abilities.
A Larger Down Payment
Under most circumstances, lenders don't keep separate down payment requirements for a self-employed person and a W-2 worker. But putting down at least 20% as a down payment can help make the lenders feel more confident in your application.
Receive Fast Closing on Your Self-Employed Mortgage Application with OnPoint Home Lending
Here at OnPoint Home Lending, we are a family-owned mortgage broker with extensive experience in assisting self-employed individuals to buy their dream homes through mortgage financing. We work with lenders who understand how tax write-offs affect income in self-employment. Call us today at 859-282-0220 and receive fast closing on self-employed mortgage applications with OnPoint Home Lending.