Mortgage Refinancing
Getting You The Mortgage Loan You Deserve!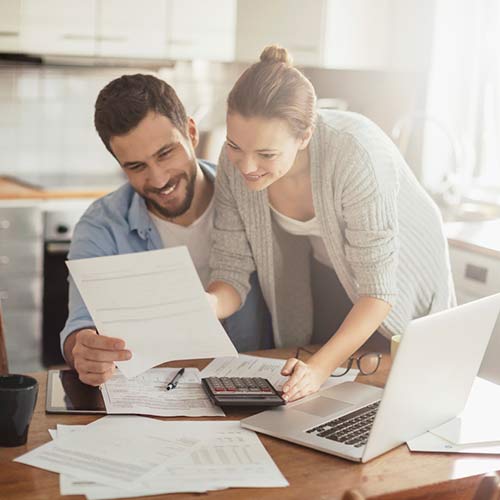 Mortgage Refinance: Is it Right for You?

Have you been stuck in a fixed-rate mortgage loan that isn't working for you? Do high-interest payments make you feel trapped? If you've been thinking about it for a while, then you're probably sure that you want to refinance your mortgage loan — but is it the right choice for you? There are a lot of factors to consider, such as closing costs, FHA loan options, and other fees that may be associated with getting a new loan.

Here are some key considerations when deciding whether or not to refinance your mortgage.
What is Mortgage Refinancing, and How Does it Work With Your Cash Out Refinance Loan Amount?

Mortgage refinancing is when you obtain a new loan to replace your existing mortgage. When you refinance your mortgage loan, you're essentially going through the loan approval or loan application process again and paying all the associated fees. It also means your old loan will be paid off, and you'll have a current loan with new terms.

However, if you do a cash-out refinance, you can also take some of the equity out of your home in addition to refinancing the mortgage. This can give you some extra cash to work with, but it also means your new loan balance will be higher.

Why Refinance Mortgage Loans?

You might want to consider refinancing your mortgage loan for several reasons. Here are a few of the most common ones.


Lower Mortgage Monthly Payments



If interest rates have gone down since you got your original mortgage, you may be able to lower your monthly payments by refinancing. This decreased monthly payment will free up extra cash each month that can be used for other purposes.



Tap Into Your Home Equity



If you have developed equity in your home, you may be eligible for a home equity loan to get a lower interest rate on your mortgage, make home improvement projects, or pay for other expenses. Using your home equity can be a great way to get the funds you need without taking out a conventional loan.



Get a Shorter Loan Term



A shorter loan term means you'll have a lower interest rate and be able to pay off your mortgage faster. If you can afford the higher monthly payments of a shorter loan term, it may be worth refinancing to save money in the long run.



Get Rid of Private Mortgage Insurance (PMI)



PMI is insurance that protects mortgage lenders from loss if a borrower defaults on their loan. If you refinance into a loan with a higher value than your current home value, you may be able to cancel your PMI and reduce your monthly payment.

Conclusion

A monthly mortgage payment is one of the most significant expenses people can have, so it's essential to ensure you're getting the best refinance rate possible. OnPoint Home Lending is here to help if you're considering refinancing your mortgage loan. We offer various loan options, and our experienced mortgage lenders can help you find the one that's right for you. Contact us today to learn more about a refinanced mortgage and how it could help you save monthly money.
What are some good reasons to refinance your mortgage?
Lower your monthly mortgage payment.
Use your home equity to better manage and pay off debt.
Pay off your loans faster.
Get a low rate for the life of your loan.