Mortgage Pre-Approval
Getting You The Mortgage Loan You Deserve!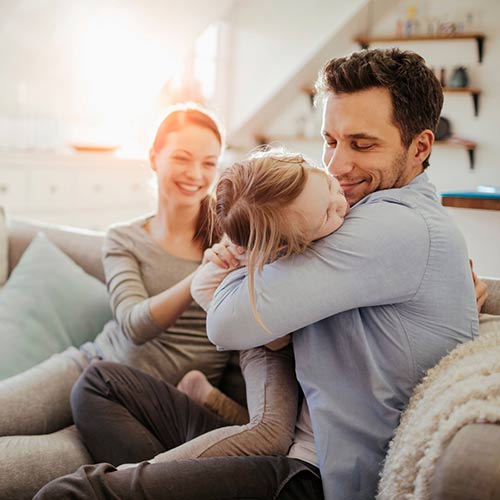 Find out how much you can afford for your home purchase
Purchasing a new home? Refinancing? Get started today with a fast pre-approval.
Homebuyers
Show real estate agents and sellers you are serious about buying by coming prepared with a mortgage pre-approval. It lets your real estate agent know exactly what price range you are eligible to buy your next property.

Refinancing
A mortgage pre-approval helps us get you the best rate possible for your refinance.


What is Mortgage Pre-Approval?
Getting a mortgage is a long and complex process with multiple stages. One of the earliest stages of purchasing a house is getting pre-approved by a mortgage lender. A mortgage pre-approval is a letter from a lender indicating their conditional approval in granting you the home loan.
To get a mortgage pre-approval letter, you have to approach a lender and provide some documentation. The lender will look at factors like your income, credit score, and other financial assets and try to make an informed guess about your financial capabilities.
Based on this information, the lender will give you an estimate of the loan amount they are willing to offer you for buying a house. It's not a guarantee of a loan – for instance, if your finances undergo a drastic change after getting pre-approval, the lender can refuse your loan application.
Pre-Qualification vs. Pre-Approval vs. Approval
Although some lenders use pre-approval and pre-qualification interchangeably, they are different. There are some similarities – both are used to gain an understanding of how much financing you can get from a lender.
In mortgage pre-qualification, there is less scrutiny of your financial situation. The lender will not do a hard credit pull, instead preferring a soft inquiry that does not stay on your credit report. They are more vague indications of how much loan amount you could possibly get.
But pre-approval involves a more rigorous examination of your financial situation, income, employment history, and assets. The lender pulls will involve a hard credit check that stays on your credit reports for up to 2 years.
The upside is that the mortgage application is a more solid and clear indication of how much a lender is willing to give for a home mortgage.
Final approval of a home loan can only happen after you zero in on a property. The lender will then check the home (appraisal) and ensure that it fulfills the basic criteria for a home loan. If the property passes the appraisal, your loan is finally approved.
Is Getting a Mortgage Pre-Approval Worth It?
There are a few important benefits of getting pre-approved for a mortgage for your home purchase, including:
The pre-approval application indicates to the lender that you are a potential customer.

A pre-approval letter gives you an idea of how much finance you will get from a lender.

It's also a clear indication to property agents and owners that you are a genuine seller.

You can figure out the maximum purchase price for your next home.

The letter also tells you how much you will end up giving as your monthly mortgage payment.
If there are any issues with your finances or credit score, a pre-approval check will help you catch it early before you commit yourself to the purchase. In most instances, if you are serious about purchasing a new home, pre-approval is well worth it for these benefits.
With that said, there are some things you should keep in mind – mortgage lenders use your gross monthly income to calculate your pre-approval amount. They don't take into account your daily living expenses, monthly debts, or other monthly payments.
You should consider your expenses and other financial commitments before getting carried away by a higher-than-expected finance limit. And unless you absolutely need it, utilizing the entire amount specified pre-approval for your eventual loan is a bad idea.
When to Apply for Pre-Approval?
A pre-approval letter is not a standing offer - Most letters come with a validity period between 30 to 90 days. Given the short expiration date, you should be careful when applying for mortgage pre-approval.
Start the pre-approval process when you are getting close to buying the property. If possible, avoid making any drastic steps like gambling or taking more loans which can affect your credit score and debt-to-income ratio.
How to Apply for Mortgage Pre-Approval!
You can usually get pre-approved for a mortgage from a lender within 25 to 48 hours. With some lenders, it may take up to 10 days. All that is required from your end is some basic paperwork. Here is a more detailed breakdown of mortgage pre-approval:
Gather your bank statements, asset ownership documents, other property documents, income and employment details, income tax returns, and other information related to your debts.

Look up multiple lenders and check their documentation regarding available interest rate options and other features and fees.

For the best results in picking the right lender for your home mortgage pre-approval needs, you can approach a dedicated loan officer.

Provide all the documents and get them checked by an underwriter – without this review, your application cannot be considered a done deal.

Once the lender has all the information and documents, they will process your pre-approval letter within a few days.
Once you get pre-approval, the next important step is to find your dream home. Once you find a property that suits your preferences, you can start working on your official mortgage loan application.
OnPoint Home Lending: Your Trusted Partner for Competitive Home Loans
We can help you gain fast access to home loan mortgages with low charges and interest rates. OnPoint Home Lending is a family business with decades of combined experience serving clients in the Greater Cincinnati/Kentucky areas. To learn more about our services and your mortgage options, call us at 859- 282-0220 today.