Mortgages for First Time Home Buyers
Getting You The Mortgage Loan You Deserve!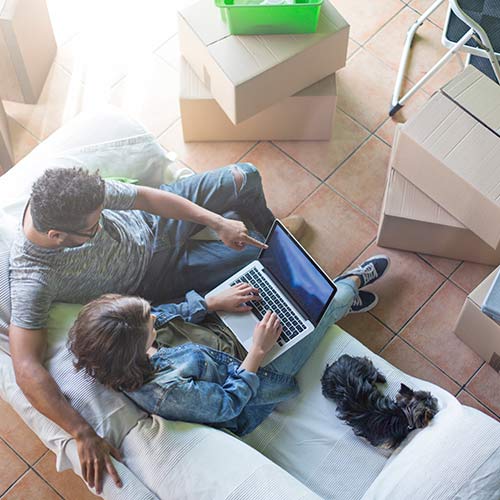 First-time Home Buyers

First-time homebuyers are going through a thrilling yet challenging process. Perhaps they are about to settle on a primary residence. However, they still need to navigate a complex home-buying process that may involve mortgage rates, monthly mortgage payments, and mortgage programs.

As a first-time homebuyer, having someone in your corner is critical to get through the journey successfully. At OnPoint Home Lending, we are dedicated to helping first-time buyers in Northern Kentucky and Cincinnati navigate their way to homeownership.
You may encounter certain things throughout your journey that will require you to become a more confident buyer. Here is a crash homebuyer education course highlighting essential elements every first-time homebuyer must understand.

Understanding the First-time Home Buyer Mortgage Process

Getting your first mortgage is understandably overwhelming. You must fulfill complex requirements, including piles of paperwork, a down payment, upfront costs, and monthly payment plans. Property taxes and credit unions will also be involved.

As intimidating as it may seem, we are here to help you through the process just as you have mentally and financially prepared yourself for this significant step forward in your life. Discover the different down payment assistance options you have as a first-time buyer.

Getting Monthly Mortgage Payment Assistance Through Several Loan Programs

Mortgage lenders have resources you can tap into depending on your situation. You can get conventional or government-backed loans to pay your first home's purchase price. Here is an overview of the different forms of assistance you can obtain:

FHA Loans: This government-backed loan will involve the Federal Housing Administration. These loans offer flexible credit options that determine how much you can borrow.

VA loans: Getting a Veterans Affairs (VA) loan requires no minimum credit score, and you can fully finance your target home.

USDA Loans: A USDA loan has a zero down payment if the house is in a designated rural area. The property must also be modest in size. As the buyer, you face income limits when seeking these loans. Generally, income requirements for these loans state that you must have a low to moderate income.

Down Payment Assistance Programs: You can get a second mortgage, deferred payment loans, or a forgiven loan. This way, you can put down a smaller amount than you usually would.

Conventional Mortgage Loans: A conventional loan is a more accessible loan with no government agency backing. However, they can have stricter qualifying guidelines. Depending on your financial situation, you could face fixed-rate mortgages, a higher down payment requirement, or a higher interest rate.

With an experienced loan officer from OnPoint Home Lending on your side, you can determine the appropriate home loan to finance your first-time home. Let us help you secure a loan that meets your goals.

Securing Your Assistance for Down Payment and Closing Costs

Down payment and closing cost assistance programs will depend on your situation. Some home-buying programs align with your goals more than others, so you must get a professional to assess your case to know your next steps.

Get Started: Contact OnPoint Home Lending for a Dedicated Loan Officer

Our loan officers are standing by to guide you through first-time homebuyer programs that suit your unique case. Allow us to give you a seamless homebuying experience!