Mortgage ARM Renewals
Getting You The Mortgage Loan You Deserve!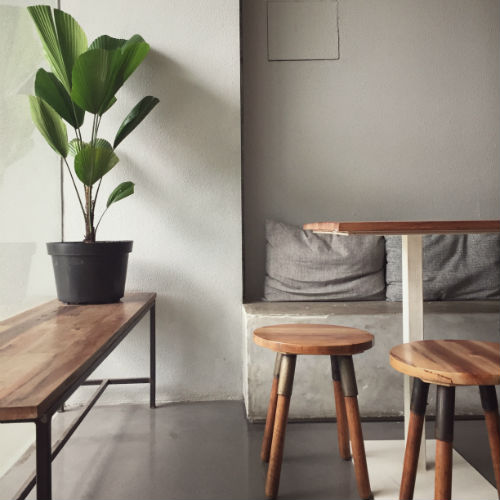 Most homeowners stay with their existing mortgage lender because they believe it is too time-consuming to get a better mortgage rate.
If your mortgage renewal is fast approaching, then now is a great time to look at the many excellent options and competitive rates available. Lenders send out renewal forms just prior to renewal dates to those with good payment histories, with about 70% of home owners sending it back without asking any questions! This is where an independent mortgage professional like us can help offer advice and options to help you get ahead!
Maybe your mortgage needs have changed. This is the time to decide. For example, you may want to consolidate high-interest debt in with your mortgage or you may want to tap some of your home equity for a renovation project? Or maybe you are considering a cottage or vacation property? Are you confident you will get the best rate at renewal?
What is Mortgage Renewal?
If you are a first-time home buyer, here is one thing you need to know about mortgage renewals – they are unavoidable. When you get your mortgage application approved, you sign a contract with your lender.
This mortgage contract is only valid for a limited term – anywhere from a few months to 5 years or more. This is your current mortgage term. Unless you repay your entire debt before the end of this term, you will have to choose a mortgage renewal.
With home loans, you will need at least a couple of mortgage terms to pay off the entire sum you owe your lender.
Mortgage Renewal Process is Easy
Once you near the end of your mortgage term, your lender will send you a renewal statement. If you wish to continue with your existing lender, you must sign the renewal papers and send them back in time before the end of the mortgage term.
The entire mortgage renewal process is relatively simple as long as you have made on-time payments during the previous term. You also have some other options besides signing the renewal papers:
You can try to renegotiate terms with your current lender.

You can shop around for better terms from other lenders.
When you renew your mortgage, you are signing a fresh new contract for the balance amount on your mortgage. The one-time payments or the original loan amount is not a factor here. &Nbsp;
Mortgage Renewal Statement
Under federal law, all regulated lenders (banks, credit unions, mortgage lenders) must send you a mortgage renewal statement at least 21 days before the end of the mortgage term. Some lenders may also send you an early renewal statement in advance of this deadline.
In a renewal statement, you will find the following details:
The existing balance of your mortgage.

The proposed new term of the mortgage.

The interest rate offered by the lender for the proposed term.

The frequency of repayments.

Any other charges/fees.
Along with your renewal statement, you will receive a contract you can sign and send to renew the mortgage with your lender.
Evaluate Your Options Before Accepting the Renewal Offer from Your Lender
Under existing rules, lenders can send early renewal offers anywhere from 120 to 180 days before the end of the mortgage term. Most consumers quickly accept these early renewal offers without asking any questions.
You are not under any obligation to sign the renewal contract with the same lender. In many instances, this is not even close to the best option for your financial situation. Most early offers from lenders don't give you the best rates simply because they don't have to.
Switching lenders involves paperwork, and most customers hate paperwork. This gives lenders a certain level of protection and leeway to get away with non-competitive rates in mortgage renewals. Instead of blindly renewals, assess the following factors to understand your current mortgage needs:
Do you want to change your payment frequency?

Can you afford to pay off the mortgage sooner for interest savings?

Are you satisfied with your current lender rates and services?

Do you need additional insurance options? &Nbsp;

Do you want to make additional payments?
Based on the answers to these questions, you have to determine the best course of action, usually only of two things – negotiating a better deal with the same lender or switching to a new one.
Why Choose a Trusted Mortgage Broker?
While renegotiating your mortgage term, you will have to make some tough decisions. Do you want a fixed mortgage or a variable-rate mortgage? Both have pros and cons – peace of mind vs. Higher payments, lower payments vs. Extended amortization period, and so on.
Finding the optimal choice for your situation may not be easy on your own. An experienced and trusted mortgage broker can help you make the right decision. They can also find the best mortgage interest rate deals from other lenders.
While switching lenders, you must submit a new application and provide additional paperwork. The lender may also ask for home appraisals, legal fees, mortgage stress tests, etc. A seasoned broker is your best friend in these situations.
Find Highly Competitive Mortgage Renewal Terms With OnPoint Home Lending
Whether you want better interest rates, increased payment frequency, or find ways to reduce your mortgage payments, OnPoint Home Lending is here to help you out. We are a family-owned business with a stellar track record and 5-star reviews from our clients. To find the best rates on your mortgage, give us a call today at 859-282-0220 today.