USE YOUR EQUITY WHILE YOU STILL HAVE IT!
Getting You The Mortgage Loan You Deserve!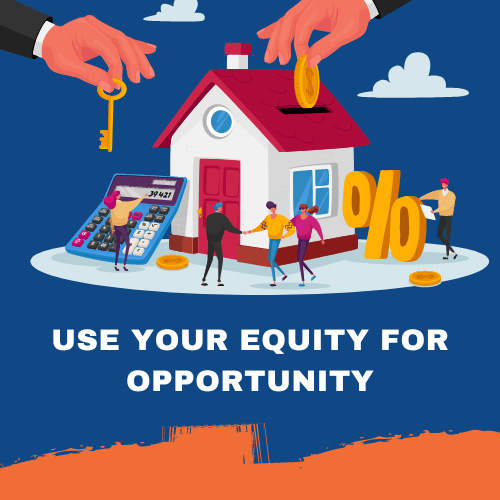 With HOME PRICES the HIGHEST EVER

+



HOME INVENTORY the LOWEST EVER!

=
YOU HAVE EQUITY IN YOUR CURRENT HOME!!
Use Your Equity- WHILE YOU HAVE IT!

-Pay Off Debt & SAVE on High Interest

-Take A Much Needed Vacation

-Update Your Current Home with New Appliances, New Flooring, New Bathroom, New Furniture, New Kitchen, Etc...and STAY!

-Install or Upgrade Your Outdoor Area with a New Pool, Patio, Furniture or a Deck

-Put Extra Cash in Your Pocket or Savings

Its YOUR Choice & YOUR Money!

There's never been a better time to access the extra funds that can help bring your home or lifestyle to the next level of comfort.
Making improvements on a property is a great way to increase its value, to make it a more enjoyable place to live and potentially save more money on energy bills. Whether you're dreaming of new windows, a new kitchen or expanding the master suite in your current home, etc.
APPLY ONLINE BELOW

for a SUPER FAST Approval!